Sophos Firewall Course Training at Eduva Tech​
Eduva Tech Institution offers comprehensive Sophos Firewall training, empowering individuals with the skills to thrive in the networking Firewall. Sophos firewall provides advanced threat protection to immediately identify bots  and other advanced threats while defending your network from today's knowledgeable attacks.
Eduva Tech offer Sophos Certified Administrator training course where you will learn from the scratch and get proper guidance during training course and students can get hands-on experience while their real industry based experience project where trainee will be ready for industry.
Benefits of Sophos Firewall Training at Eduva Tech​​
Eduva Tech has an expert trainer who has years of experience in the IT industry and they worked in a relatable profile—Eduva Tech tailored training courses under experts. Eduva Tech Sophos XG Firewall Administrator Course trainee can learn and gain experience.
Eduva tech specialization and advantages to opt for are here, Check the list below.
Eduva Tech Customized By Expert Course:  IT Professional Takes the course where trainees can learn with hands-on experience. Students can access the lab practical and can have experience with live real-world experience projects. And always stay in the IT industry.
Hand-On Lab Experience:  The Eduva Tech imparts on real-time situations and their updated scenarios based on projects where work on those projects and take the diligent experience to work in this industry. 
Acknowledge Of Eduva Tech Certification:  Eduva prepares you for this industry where trainees can learn from beginner to advanced applicant, after compilation for this course you will get a certification that is widely recognized and accepted by the top leader of this company.  
Core Learning  With Expert Professional:  Our expert provided you with absolute knowledge of the course at a brief level along with projects that make you more knowledgeable and focus on your animated goal.
Customized Option Of Training Class:  Eduva Tech offers all modes of classes at your comfort. At Eduva Tech have online and on-demand courses as per trainee demand. 
Eduva Tech's ultimate Goal is to prepare our students for the next level where they can make their careers so impact with our goal. Book A Demo Today
Sophos Firewall Course Outline
INTRODUCTION TO CISCO FIREPOWER (FTD
AND FMC)
INSTALL CISCO FTD ON EVE
FMC FTD CONFIGURATION
FIREPOWER THREAD DEFENSE FTD FIRST
TIME CONFIGURATION
HOW TO CONFIGURE AND ADD MANAGER IN
CISCO FTD
FIREPOWER MANAGEMENT CENTER FMC FIRST
TIME CONFIGURATION
ENABLE EVALUATION SMART LICENSES IN CISCO
FMC
HOW INTEGRATE CISCO FTD FIREWALL WITH CISCO
FMC
CONFIGURE AND VERIFY ACCESS CONTROL
POLICIES
.CONFIGURE AND VERIFY PRE-FILTER POLICY IN
FTD
CONFIGURE AND VERIFY INTRUSION POLICY IN FTD
CONFIGURE AND VERIFY SSL POLICY IN CISCO FTD
CONFIGURE AND VERIFY MALWARE & FILE POLICY
IN FTD
CONFIGURE AND VERIFY DNS POLICY IN CISCO FTD
INTRODUCTION AND CONCEPT OF SECURITY
INTELLIGENCE IN FTD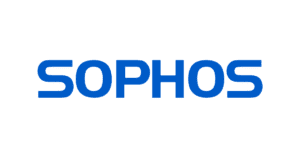 DURATION: 45 DAYS
Weekdays and Weekend Classes Available

Call/Whatsapp: +91 9315519124

Email Us At: eduvatechofficial@gmail.com