CCNP Enterprise Course Training
Do you have prior network experience? Good news for you then! We have the Cisco Certified Network Professional (CCNP) program waiting for you. This specific program (CCNP Encor + CCNP Enarsi) is coming from Eduva Tech. We can guarantee that this is a perfect program enough to make students like you equipped with all the skills and knowledge. The experience you will have from this program will be enough for you to find your step toward success in enterprise networking jobs.
You may indeed feel a little exhausted while going through the CCNP Course. It is natural since it covers a great range of topics. Be it the security the switching or even the automation and advanced routing, you can have it all covered right here in this program. Here you will find seasoned industry professionals who are experienced and skilled. They will impart the necessary knowledge and experience to the students. Another good news is that Eduva Tech has adaptable training options. It allows students like you to learn at their tempo and according to their schedules. If they have access to a strong support system and resources, students can feel confident in their abilities and prepare for the CCNP certification exam.
Benefits of CCNP Course Training
Eduva Tech's Cisco-certified network professional training is an outstanding way of enhancing your skills and knowledge in enterprise networking. The CCNP training program is taught by industry veterans with years of experience and concentrates on advanced enterprise networking topics. The CCNP enterprise certification is held in high regard by the business community and is well-known worldwide.
Students are fortunate to gain valuable hands-on experience. They get these all during their Cisco Certified Network Professional Training at Eduva Tech. As you are all well aware, Eduva Tech is widely recognized as one of the program's most significant advantages. Students are fortunate to have access to the most cutting-edge networking hardware and software. These technological supports empower them to apply the concepts they study. They equip them with the skills needed for real-world contexts. So the strategy we follow prioritizes hands-on learning. It guarantees that students grasp the theory along with getting the practical skills that potential employers value.
The adaptable educational opportunities are provided by Eduva Tech's CCNP Course Training. These are the remarkable advantages of this program. Students have the amazing opportunity to choose from a variety of class formats. This includes in-person, online, or hybrid formats. These combine the best of both worlds. Students greatly benefit from this amazing opportunity. They can learn at their own pace and according to their own schedules. This incredible flexibility enables them to effortlessly manage their professional and personal commitments. As a result of that, they have a balanced and fulfilling life.
Last but not least, Eduva Tech offers students, eager to take the CCNP Enterprise certification exam all the outstanding support and resources. This includes a wide range of study materials, practice exams, and personalized instruction from highly knowledgeable instructors.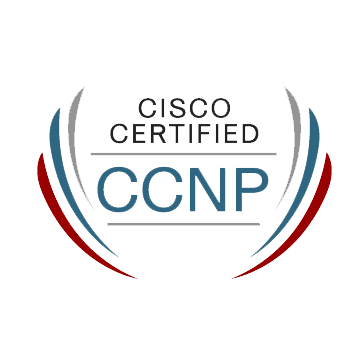 CCNP Certification Training:
To Validate your skill in Routing, Switching, Local Area Networks, Network Fundamentals, IP Connectivity, IP Services,  Network Automation and Programmability. 
CCNP Enterprise Exam Details
   350-401 ENCOR + 300-410 ENARSI
  Variable (750-850 / 1000 Approx.)
CCNP Enterprise Prerequisite
You need to have CCNA 200-301 
CCNP Course Outline / Syllabus
All you need to know About CCNP Course
Do you want to upgrade your IT career with online CCNP Enterprise training? If yes, you are at the right place where we will provide you with all the details you need about the CCNP Course.
CCNP Enterprise course is an Intermediate level certification which we start after CCNA 200-301 certification since it lets a person learn about implementing, verifying, planning, managing,  and troubleshooting the local and widely spread Cisco networks!
What is CCNP Enterprise training?
If you wish to upgrade your career in networking, you may be wondering what CCNP training is all about. It stands for Cisco Certified Network Professional. The CCNP training is an intermediate-level course that provides you with the skills and knowledge necessary to configure, implement, manage, and troubleshoot converged local and wide areas of Cisco networks. It is available for IT Professionals only when they are done CCNA 200-301 Cisco Certified Network Associates. 
CCNP Enterprise certification prepares the person for advance in routing, switching, planning, implementing,  verifying, and troubleshooting the local and wide area Cisco networks.
The syllabus or outline of CCNP Enterprise comprises modules like Router, Switch, and T-shoot, the same as in CCNA R&S. Individuals get introduced to general networking concepts. The Eduva Tech helps an individual learn the basics of Routing and Switching and also other things related to that.
What are the details of CCNP Enterprise Exam?
The CCNP Enterprise exam has two exams-
Core- CCNP ENCOR 350-401

Concentration
The core exam (350-401 ENCOR) is the compulsory exam, throughout the time concentration exam comes with options-
300-410 ENARSI (Implementing Cisco Enterprise Advanced Routing and Services (ENARSI))

300-415 ENSDWI (Implementing Cisco SD-WAN Solutions (SDWAN300))

300-420 ENSLD (Designing Cisco Enterprise Networks (ENSLD))

300-425 ENWLSD (Designing Cisco Enterprise Wireless Networks (ENWLSD))

300-430 ENWLSI (Implementing Cisco Enterprise Wireless Networks (ENWLSI))

300-435 ENAUTO (Implementing Automation for Cisco Enterprise Solutions (ENAUI))
One can freely choose any concentration exam, but the most in-demand CCNP Enterprise concentration exam is 300-410 CCNP ENARSI.
Why choose Eduva Tech for the online CCNP training?
Instructor-led/ online on zoom CCNP Certification Training

Expert & certified CCNP instructors across the globe

Gain access to online CCNP course preview to begin your preparation

Endorsed CCNP Course material prepared by SMEs

Get Recorded sessions of your live classes in the online CCNP course training

Get CCNP Enterprise Sample papers for exam practice

Course Completion Certificate provided

Take benefit of 1-to-1 Training

Training provided across many locations globally

User Friendly language (Hindi/English)

Amazing offers
Job Roles After completing the CCNP Enterprise Course Training
Cybersecurity Analyst

Network Engineer

Network Operations Center (NOC) Engineer

Senior Network Engineer

Network Support Engineer

Network Architect

Network Technician

Network Consultant

Systems Administrator

Network Virtualization Engineer
*Here we mentioned limited roles. There are many job roles after CCNP Enterprise Course training.
Salary After completing CCNP Enterprise Certification
| | |
| --- | --- |
| United States | USD 80,000 to USD 120,000 per year |
| United Kingdom | £44,000 to £70,000 per year |
| India | INR 500,000 to INR 1,200,000 per year |
| Australia | AUD 80,000 to AUD 130,000 per year |
| UAE | AED 140,000 to AED 200,000 per year |
| Singapore | SGD 70,000 to SGD 120,000 per year |
Frequently Asked Questions
Yes, the CCNP Course certification is higher than the CCNA certification since CCNP is an intermediate-level course, while CCNA is a beginner-level course in Networking.
Appearing for CCNP requires networking knowledge and skills. Usually, one can acquire these skills with CCNA, but it is no longer a prerequisite for CCNP. Therefore, one can directly enroll in CCNP certification after graduation.
CCNP certification exam can be challenging when its time for clearing. If your hard work and learning capacity are weak. With proper guidance, practice, and course material, one can pass the examination.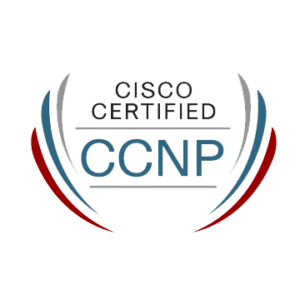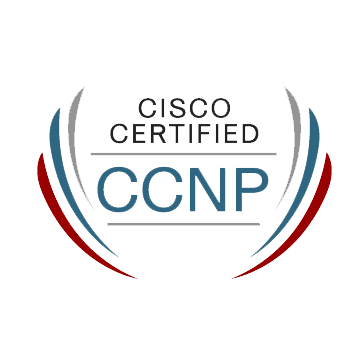 DURATION: 30 DAYS
Weekdays and Weekend Classes Available

Call/Whatsapp: +91 9315519124

Email Us At: eduvatechofficial@gmail.com