Palo Alto Firewall Training Overview
Eduva Tech is providing the Palo Alto Firewall Course training in both online as well as offline modes of learning. Palo Alto Networks is one of the top vendors, providing Network Security and Cyber Security Solutions in Information Technology and it is one the most trusted organization in network security solutions. That is why most companies use the Palo Alto Firewall. So, most vacancies are available for Palo Alto Certified Engineers or Engineers who are having deep knowledge of Palo Alto Firewall. Eduva Tech is providing a deep level of Palo Alto Training in which students will learn how to install, deploy, and maintenance of next-generation firewalls to learn threat protection and VPN Setup. In this Palo Alto Course, you will get a deep understanding and hands-on experience in solving complex network security solutions.
Benefits of PaloAlto Training at Eduva Tech
Palo Alto network security engineers are in high demand because it is one of the top vendors in network security solutions. After studying Palo Alto Course, there is most chance of getting a good salary package in the industry because we will provide a deep understanding of the Palo Alto Firewall.
Palo Alto training will cover all the topics related to the Palo Alto Certifications. We will teach you all the topics from both PCNSA and PCNSE certification exams. Our trainers have more than 8 years of experience in the Network Security Industry.
We, at Eduva Tech, have a team of trainers who are dedicated to providing hands-on training in which we enhance the skills of students. Also, provide the workbook focusing on the students to do the regular practice on Simulators.
We provide online as well as offline training so that students feel flexible to do training from any location in the world. Also, the batch schedule is designed for students from all over the world.
We offer excellent support to the students throughout the training classes and also students can ask queries after the course completion till one year after the completion of the Palo Alto Firewall Course Training. We provide Lab Software, Tools, PDFs, and workbook also.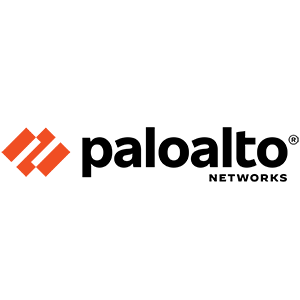 Palo Alto has two certification Exams:
To become certified in Palo Alto Networks, you must pass the following certification:
   Network Security Engineer-PCNSE PAN-OS 10
   Multiple Choice Questions (MCQ) & Multiple Response
   Variable (70-80 / 100 Approx.)
Palo Alto Firewall Course Outline
PaloAlto Course Prerequisite
Basic understanding of Networking 

Fundamental knowledge of Network Security
All you need to know About Palo Alto Certification
Are you looking for the best Palo Alto Firewall Training?
Look no further! You have come to right platform where you can gain or master the top firewall skills.
What is Palo Alto Firewall Program?
Palo Alto Networks Certified Network Security Engineer (PCNSE) is the globally-renowned certification provides by Palo Alto Networks that validates a person's skills and knowledge related to network security over the internet. The Palo Alto course provides a person with the knowledge & skills to design, integrate and deploy Palo Alto products.
Other Palo Alto certifications include:
Palo Alto Networks Certified Cybersecurity Associate (PCCSA)


PCCSA is a basic-level Palo Alto certification establishing the foundation for foreseeing the securities such as cyberattacks and their prevention.

Palo Alto Networks Certified Network Security Administrator (PCNSA)


PCNSA is the upper level certification provides by Palo Alto Networks specializing a cybersecurity associate in the administration roles within companies concerned with data security using palo alto products.
Are you Eligible for the online Palo Alto Firewall training?
You do not need any professional degree to get admit for the Palo Alto Firewall training and certification. Hence, there are no particular prerequisites. All you need is some knowledge about cybersecurity, networking and an open mind to learn and stay updated.
Why Choose Eduva Tech for the Online Palo Alto training?
Instructor-led/ online on zoom Palo Alto Certification Training

Expert & certified Palo Alto instructors across the globe

Gain access to online Palo Alto course preview to begin your preparation

Endorsed PaloAlto Course material prepared by SMEs

Get Recorded sessions of your live classes in the online Palo Alto course training

Get PaloAlto Sample papers for exam practice

Course Completion Certificate provided

Take benefit of 1-to-1 Training

Training provided across many locations globally

User Friendly language (Hindi/English)

Amazing offers
Audience for Online Palo Alto Training in IT
Network Security Engineers

Network Security Administrators

Network administrators NOC Engineers

Network Security analysts

Network or security managers 

Professionals who are keen to appear for PCNSE Certification

SOC Engineer
Job Roles After completing the Palo Alto training in IT
Here is the available job roles after completing the Palo Alto Course Training  are as follows:-
Firewall Administrator

Network Security Engineer

Malware Analyst

Network Administrator

Information Security Specialist

Penetration Tester

IT Security Manager

Security Operations Manager

Cloud Security Engineer

Risk Analyst
* Here we mentioned limited roles. There are many job roles after Palo Alto Course training.
Salary After completing Palo Alto Firewall Course
| | |
| --- | --- |
| United States | USD 119,000 – USD 170,000 per year |
| United Kingdom | £44,000 – £76,000 per year |
| India | INR 600,000 – INR 1,600,000 per year |
| Australia | AUD 89,000 – AUD 129,000 per year |
| UAE | AED 140,000 – AED 251,000 per year |
| Singapore | SGD 70,000 – SGD 140,000 per year |
Frequently Asked Questions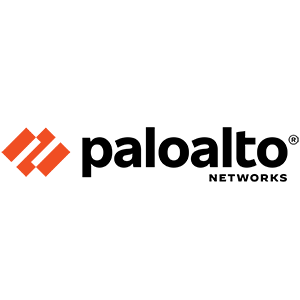 DURATION: 45 DAYS
Weekdays and Weekend Classes Available

Call/Whatsapp: +91 

Email Us At: eduvatechofficial@gmail.com